Office of Student Affairs, Chitkara University, Himachal Pradesh organises an 'Extempore'.
An 'Extempore' was organised by the Office of Student Affairs and the Hostel Committee of Chitkara University, Himachal Pradesh on May 20th, 2021. The event was virtually organised and witnessed enthusiastic participation. Participants were given a group of pictures and were asked to come up with an instant funny story with a time limit of 2 minutes. It was a fun and light-hearted event. The participants were judged by Mrs. Ishita Gulla and Ms. Harshdeep from the CSL department. Mansi, a first-year student secured the first position.
Extempore speech is composed on the spot. It's a spur-of-the-moment situation. Students are allowed a minute or two to gather their thoughts before speaking. Extempore demonstrates your confidence and ability to express, think, and present yourself by saying words and sentences in a short period of time. Extempore enables the student to think out of the box and off the feet and is a great platform to develop communication skills and time management. Additionally, it pushes the students to conceive and generate ideas without any preparation and improves logical thinking and reasoning ability in a learner. It is an excellent training exercise for future leaders.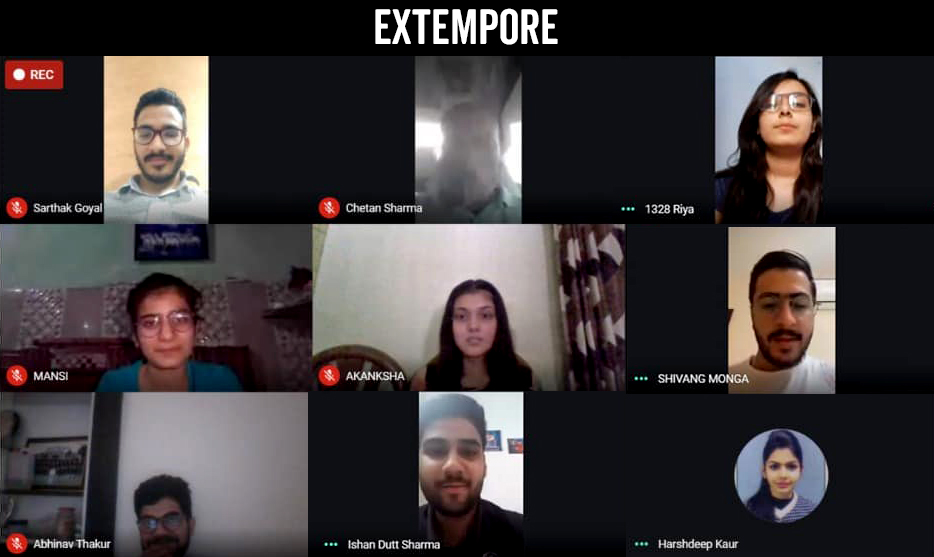 Tags: