Another book edited by Dr Abhishek Kumar, Assistant Professor, CURIN
We are delighted to share that one of our faculty members, Dr Abhishek Kumar, Assistant Professor, CURIN, has edited another book on 'Internet of Things Use Cases for the Healthcare Industry', along with other authors. This book has been published by Springer, a global publishing company of books, e-books and peer-reviewed journals in science, humanities, technical and medical publishing.
The book explores the best strategies for the practical implementation of IoT in the Healthcare Industry with a focus on IoT systems security. It provides emphasis on possibly diverting and transformative healthcare-specific use cases that are made possible by the latest developments in the Internet of Things (IoT) Technology and Cyber-Physical Systems (CPS).
We congratulate DrAbhishek for this great feat and wish him success in his future endeavors.
May he be an integral part of more informative and enlightening books in the future !!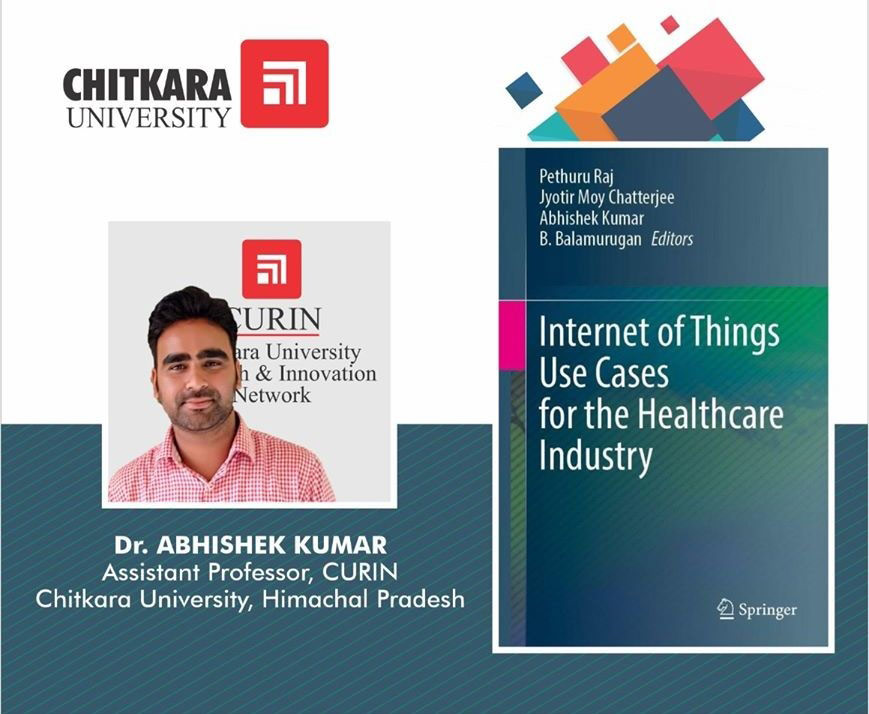 Tags: