Chitkara University emerges overall champion in Athletics at RannNeeti Fest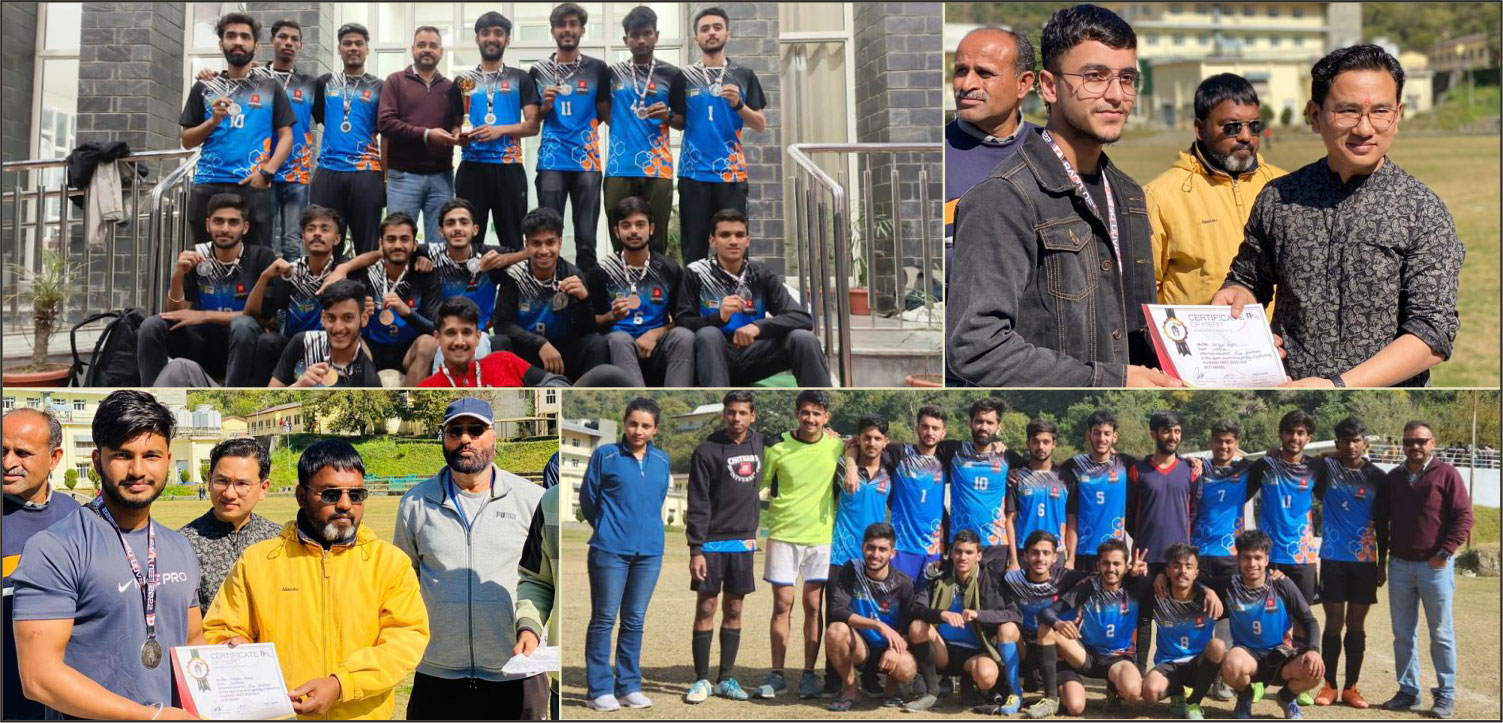 Students from Chitkara University Himachal Pradesh participated in RannNeeti – an Inter-University sports festival, held from November 6th, 2022 to 8th 2022.
7th edition of Rann-Neeti -22 was organized by IIT Mandi. RannNeeti is a popular sports festival of the Himalayas wherein talent from varied universities across India compete across multiple sports competitions.
Chitkara University's football team secured the Second position, whereas the weightlifting team comprising Aditya Singh (62-69 kg) & Gulshan Kumar (69-77 kg) bagged silver medals in their respective categories. Nishant Malhotra (>77 kg) brought laurels to the University winning the Bronze medal. The winners are categorically mentioned as follows –
Winning Teams
Basketball (M)Silver Medal🥈
Volleyball (M) Silver Medal🥈
TT (M) Gold Medal 🥇
LawnTennis(M)Gold Medal🥇
Chess (M) – Silver Medal 🥈
Badminton (M)Bronze Medal 🏅
Athletics
Over All Trophy 🏆
100m (M): Bronze Medal
100m (W): Silver Medal
200m (M): Bronze Medal
200m (W): Gold & Silver Medal
Discuss Throw: Gold Medal
Shotput: Silver Medal
1x100m Relay (M) Gold Medal
1x100m Relay (W): Gold Medal
Tags: