Chitkara University signs MoU with Tafe Motors and Tractors Limited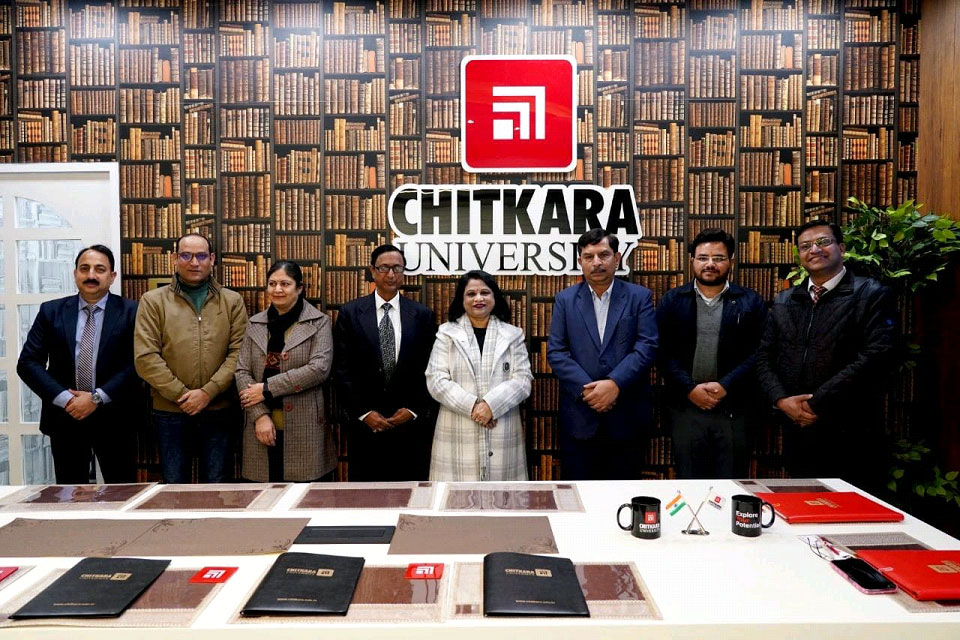 Chitkara University, has signed a Memorandum of Understanding (MoU) with Tafe Motors and Tractors Limited (TMTL). Under the agreement, TMTL will provide CSR funding investment to Chitkara University, which will encourage innovative technology startups and agritech startups that will benefit society and the country.
The MoU was signed in the presence of Dr. Madhu Chitkara, Pro-Chancellor, Chitkara University; Nikhil Sinha, Associate Vice-President, TMTL, and the chief guest for the occasion; and Piyush Garg, Vice-President, Chitkara University Centre for Entrepreneurship Education and Development (CEED).
One of the key initiatives of this MoU is that TMTL will encourage IT startups by providing logistics, funding support, and a 3D printing machine design space. Students of Chitkara University will also get opportunities for internships and career opportunities in TMTL and benefit from their resources.