Happiness Centre inaugurated by the Hon'ble Pro-Chancellor Dr. Madhu Chitkara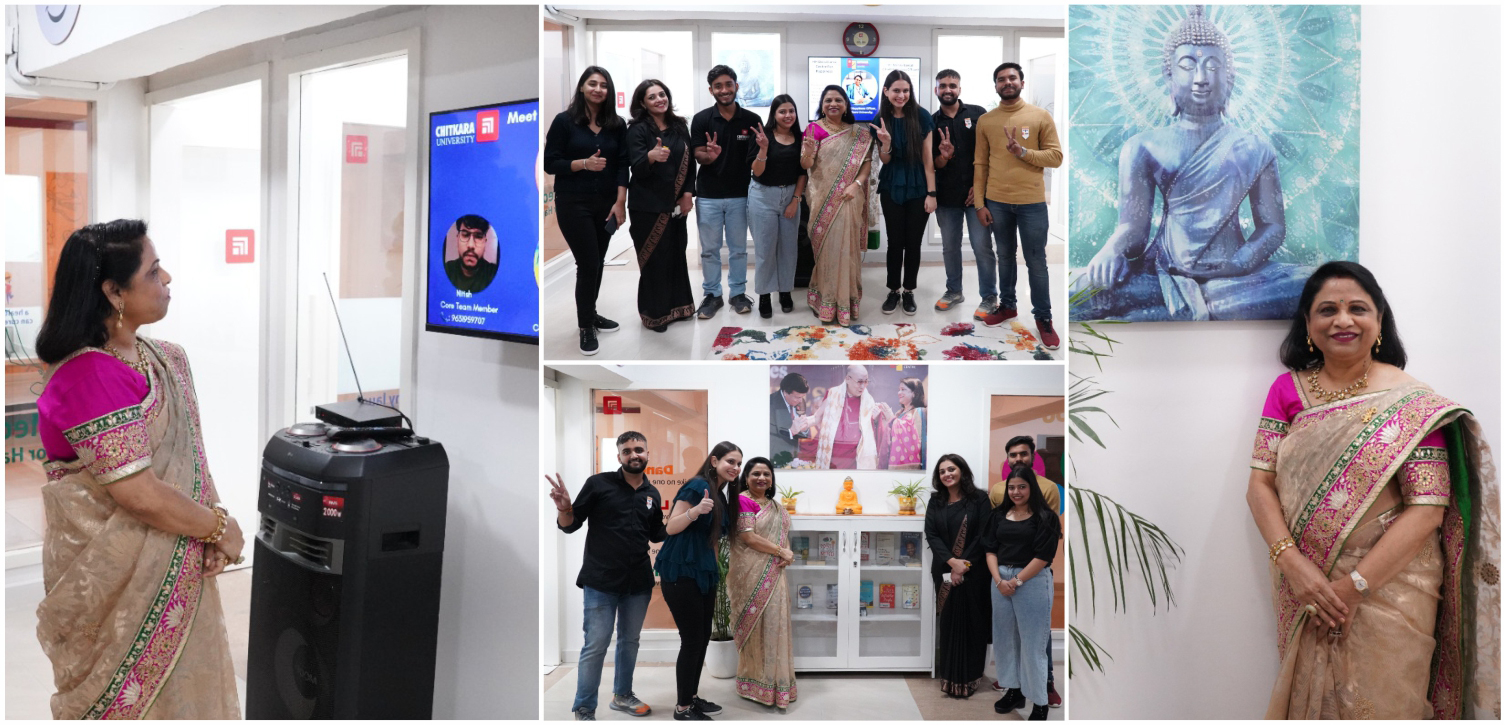 The Happiness Centre at Chitkara University, Himachal Pradesh has been inaugurated by Hon'ble Pro-Chancellor Ma'am on November 21st, 2022. Through a variety of happiness courses and sessions, the centre hopes to give its students an understanding of the importance of mental well-being and happiness.
The Happiness Centre is meant to be a place that enriches students with joy, knowledge, optimism, success, and love. The mission of the centre is to empower students with knowledge and foster their creativity so that they can find happiness while overcoming obstacles while trying to build a successful career path.
The Happiness Centre will be offering a course covering eight career skills, including Communication, Networking, Creativity, Leadership, Emotional Intelligence, Time Management, Ethics, and Integrity. Additionally, four life skills— Mindfulness, IKIGAI, Self-Love, and Magical Relationships—will be taught in a fun and interactive way by having students participate in activities. The course will be a fantastic opportunity for students to advance their
career and life skills. Besides, the interested students will be taught meditation along with being provided one-to-one counselling sessions.
Tags: