Session on "Cyber Security as a Career – It's Not Always About Hacking" organized for Engineering students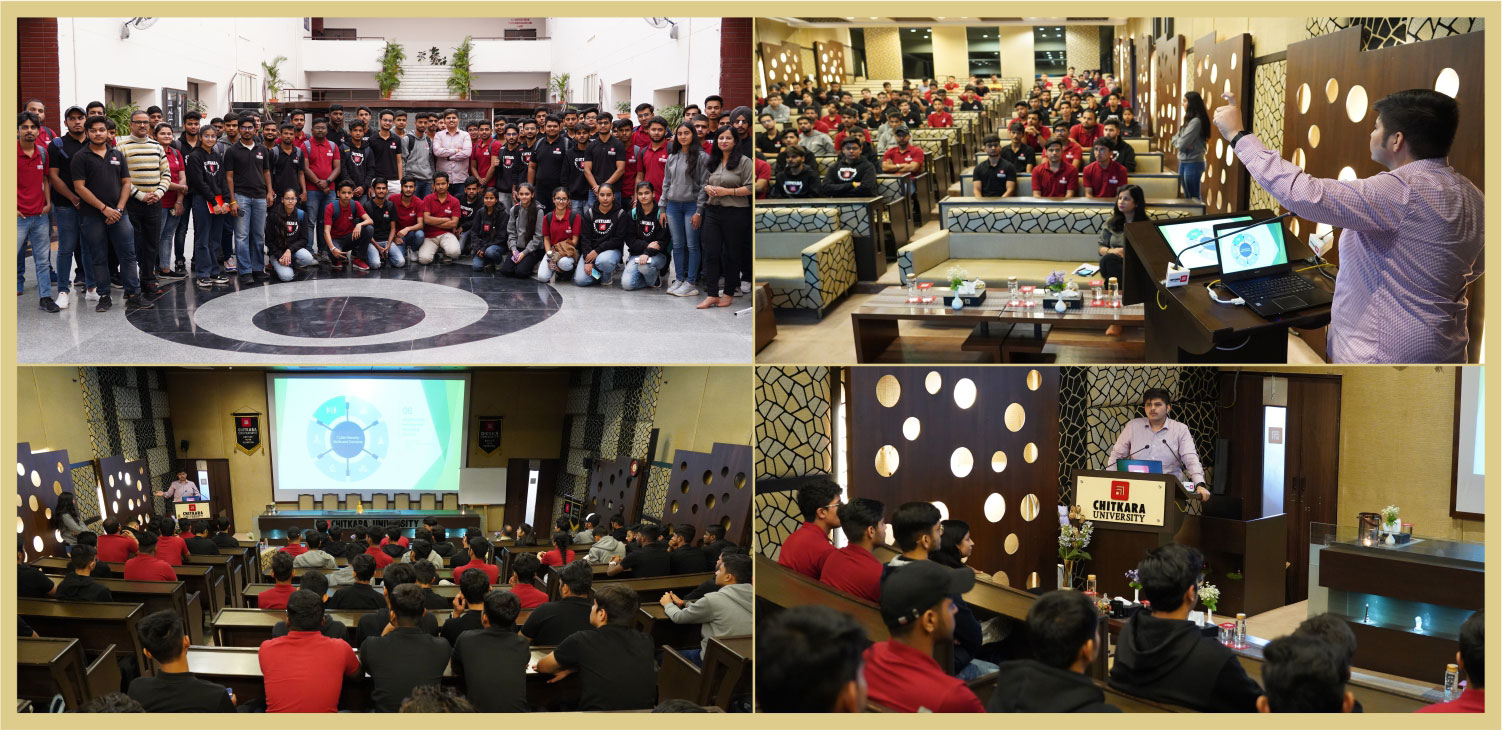 Chitkara Alumni Network (CAN), Himachal Pradesh in collaboration with IIC and IEEE Student Chapter organized a session entitled "Cyber Security as a Career! It's not always about Hacking" for Engineering students on 11th November 2022. The speaker for the session was Mr. Sawan Kashyap, an alumnus of CSE, Batch of 2015, Chitkara University, Himachal Pradesh who is currently working as a Security Analyst-Penetration Testing, in Deloitte, Hyderabad.
Mr. Kashyap shared with the students how Chitkara University gave him the opportunity to explore his potential to the fullest. The talk focused on different domains in the field of Cyber Security and the abundant job opportunities like Network Security Engineer, Cyber Security Analyst, Security Architect, Cyber Security Manager, Information Security Manager and etc that are available in the market. In addition to it, the speaker discussed the degrees and certifications required to have a successful career path in Cyber Security, the wide range of responsibilities, and the crux of cyber security skills i.e to protect online data from being compromised.
He further discussed other roles that exist and go unfilled, including information risk auditors, firewalls, security device development professionals, intrusion detection specialists, computer security incident responders, vulnerability assessors, security analysts, and cryptologists. With digitalization happening across sectors, Banks, PSUs, Retail, Insurance and etc. are actively recruiting cybersecurity professionals. With the right training and education, thousands of well-paying jobs await students.
The talk concluded with an engaging and interactive discussion on the demand for qualified professionals in the field of cybersecurity based on the increased frequency of cyber-attacks in this new digital era.
Tags: