Session on 'Drug Menace in Himachal Pradesh', students urged to join hands to fight
Mr. Sita Ram (S.R) Mardi IPS, Director General of Police, Himachal Pradesh, took a session on "Drug Menace in Himachal Pradesh" at Chitkara University Himachal Pradesh Campus. Drug abuse continues to be a serious social problem across the world, the life of thousands of people is blighted by their dependence on drugs.
Mr. Mardi, in his interaction with students, said that it is very important for youth to understand and respond appropriately to drug abuse. He also emphasised on the fact that a person's character is not only judged by the company one keeps but also by the company one avoids. He urged the students to come forward and join hands to fight against Drug Abuse.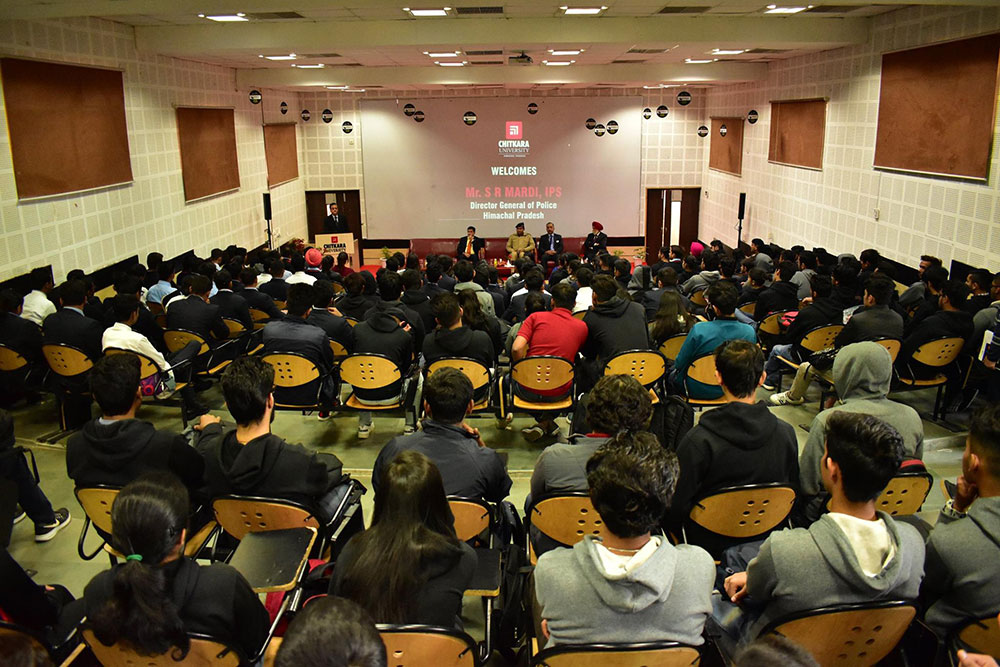 Tags: