Students enjoy interactive session with TedX Speakerband Storyteller Nikhil Taneja
There isn't a stronger connection between two people than storytelling. The students experienced the same and enjoyed the narrative imagining and putting ideas forward. Chitkara University students had an amazing session with TedX Speakerband Storyteller Mr. Nikhil Taneja, Co-Founder of Yuvaa, UN goalkeeper and an incredible storyteller. Yuvaa is a platform that engages with young India to create a community of empowered youngsters, who know that they matter.
Mr. Nikhil Taneja, a former Content Development Head at YRF; along with Mr. Anand Tiwari and Mr. Amritpal Bindra, created this podium for youth to come forward and write their own version of society and self. "It will help curate and create original, accessible and entertaining stories of, for and by the youth of India, across various genres," said Mr. Nikhil. He is currently working on a documentary on the 'Mental health and identity challenges that young India is going through', and in order to get an insight into the real-life stories of youth, he and his team are travelling around 30 cities and over 1000 plus colleges.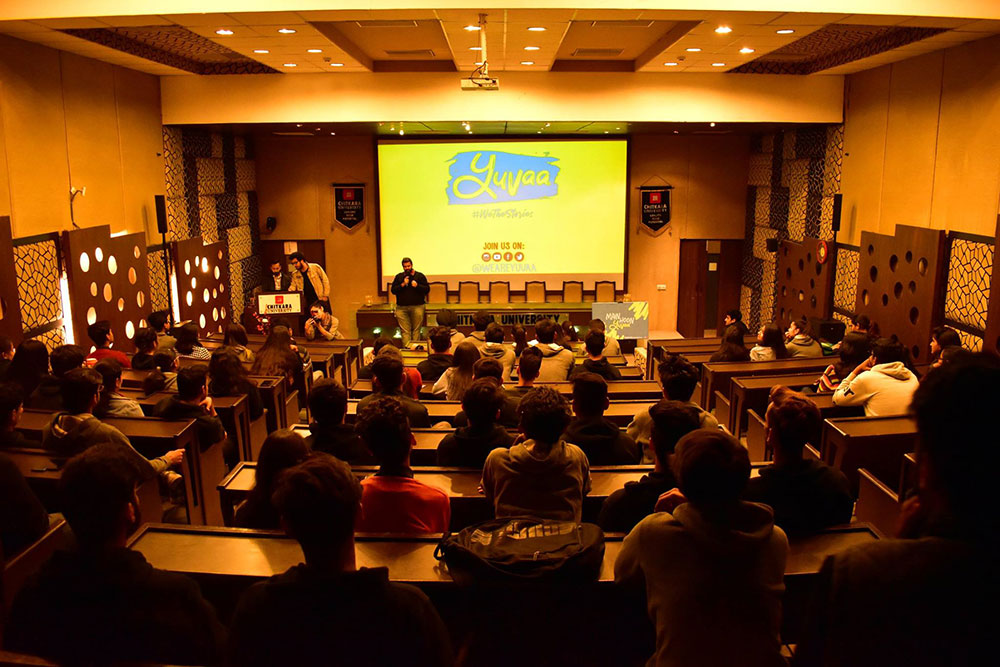 Tags: